BOSCHETTO CAMPACCI IS LOCATED ON THE HILLS OF CHIANTI CLASSICO DOCG, IN THE MUNICIPALITY OF CASTELNUOVO BERARDENGA, 20 KM FROM SIENA. THE ESTATE LIES ON A PLATEAU CLOSE TO THE LAST EXTREMITIES OF THE CHIANTI MOUNTAINS, AT AN ALTITUDE OF APPROXIMATELY 400 METRES ABOVE SEA LEVEL. THE ESTATE COVERS 22 HECTARES OF LAND, 11 OF WHICH ARE PLANTED WITH VINES.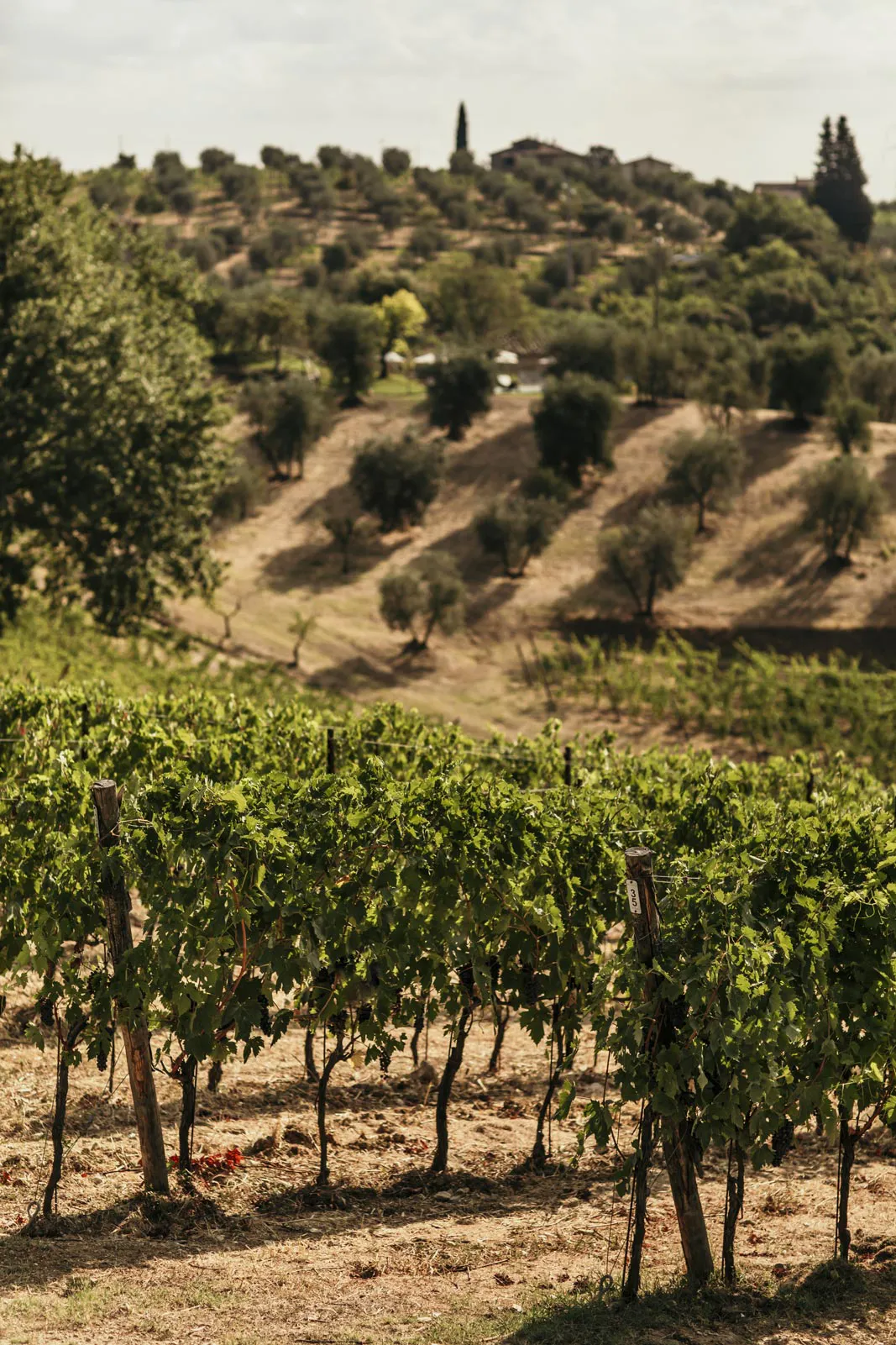 A large part of the area under cultivation is planted with Sangiovese grapes, other small plots are planted with Canaiolo and Merlot grapes.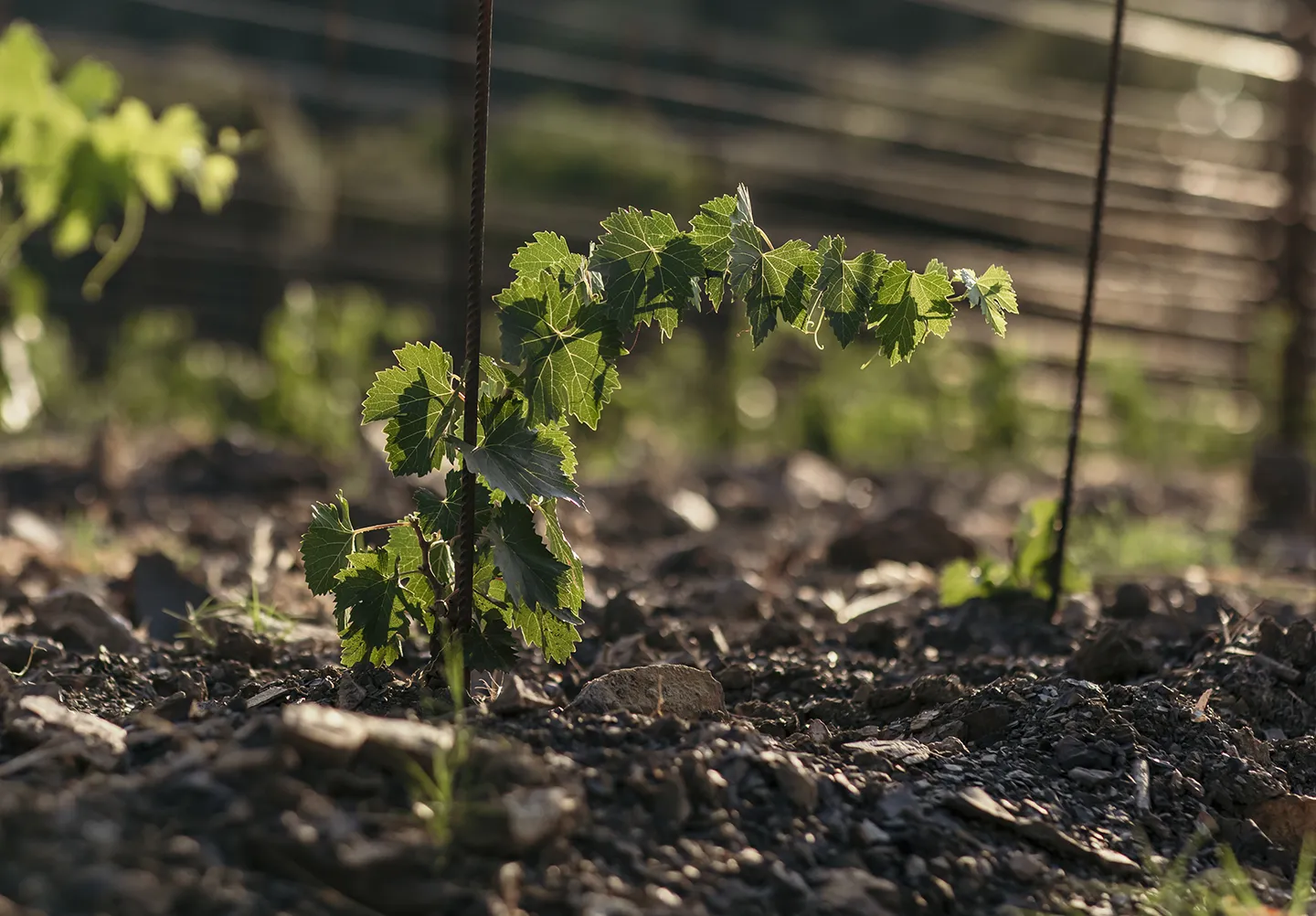 Over the years, a meticulous restructuring project has been carried out on land that had been abandoned for a long time, with the aim of planting new vineyards and at the same time recovering the landscape and wine-growing heritage, preserving the estate's original vines, which still bear witness to the oenological vocation of this terroir.
THERE ARE APPROXIMATELY 3 HECTARES OF SANGIOVESE RECOVERED FROM THE VALUABLE PRE-EXISTING VINEYARDS, RANGING IN AGE FROM 30 TO 60 YEARS, WHICH ARE JOINED BY 8 HECTARES OF NEW PLANTINGS. TOGETHER, TODAY, THEY REPRESENT THE CHARACTER AND IDENTITY OF THE ESTATE.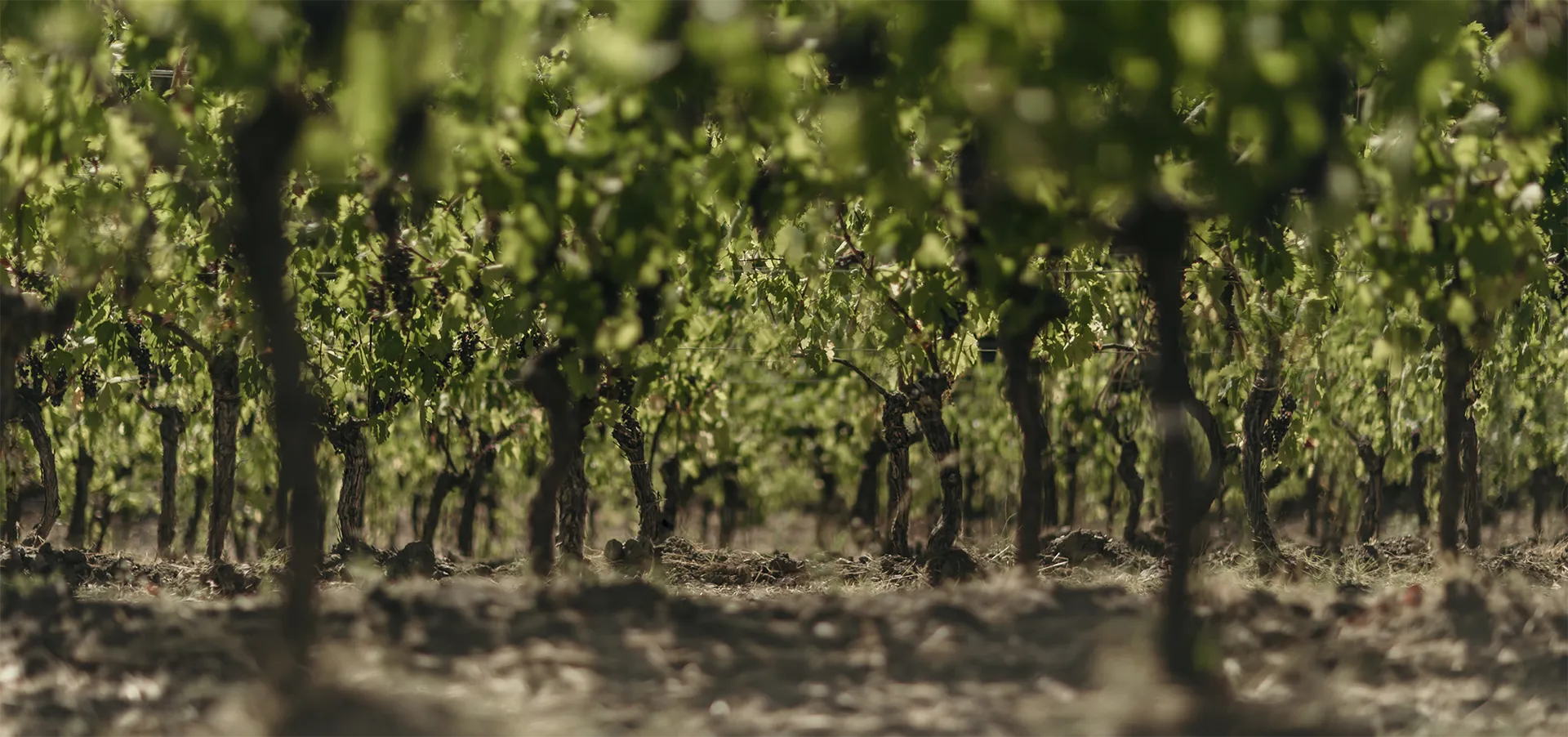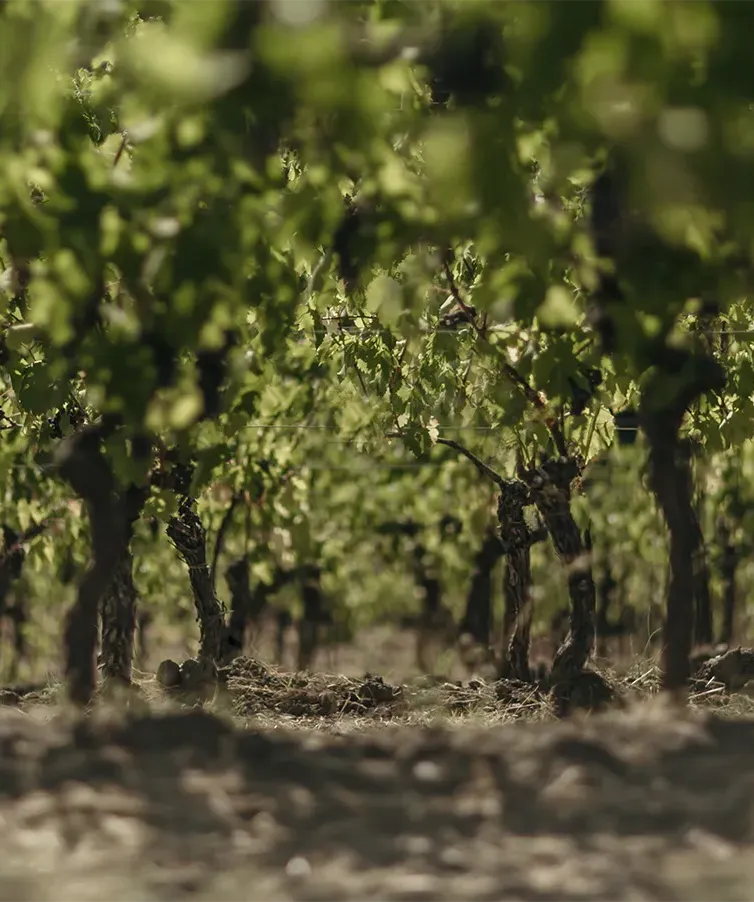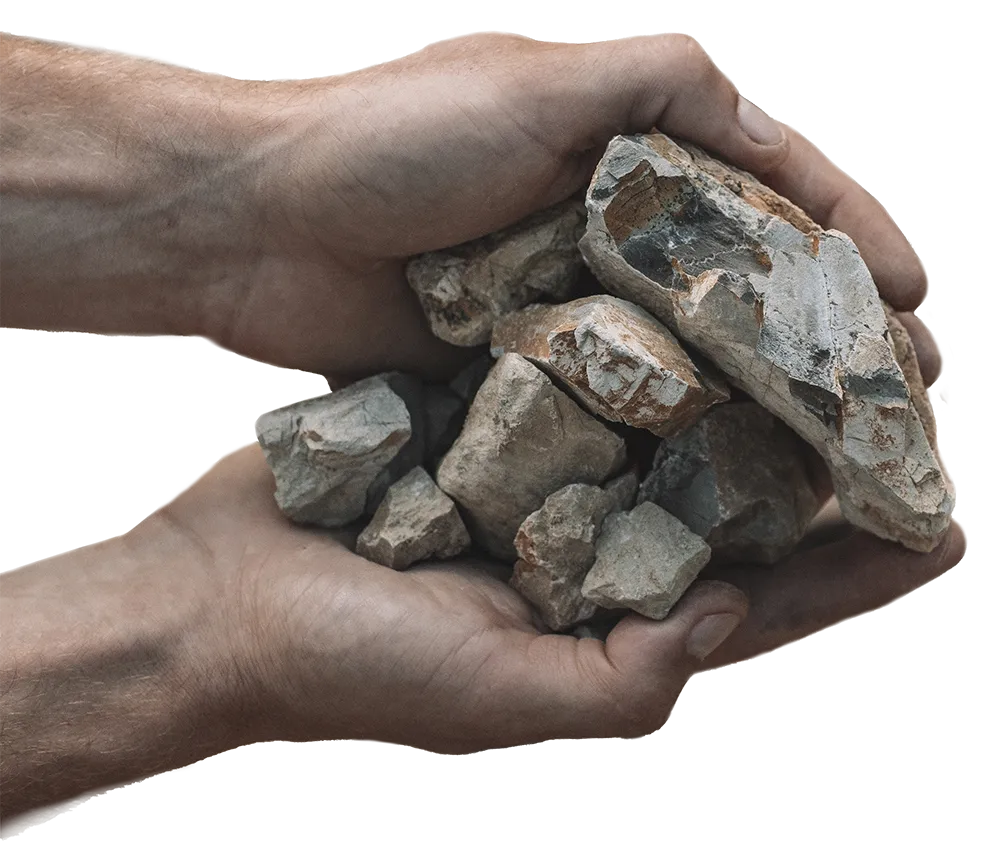 Classic Chianti Marlstone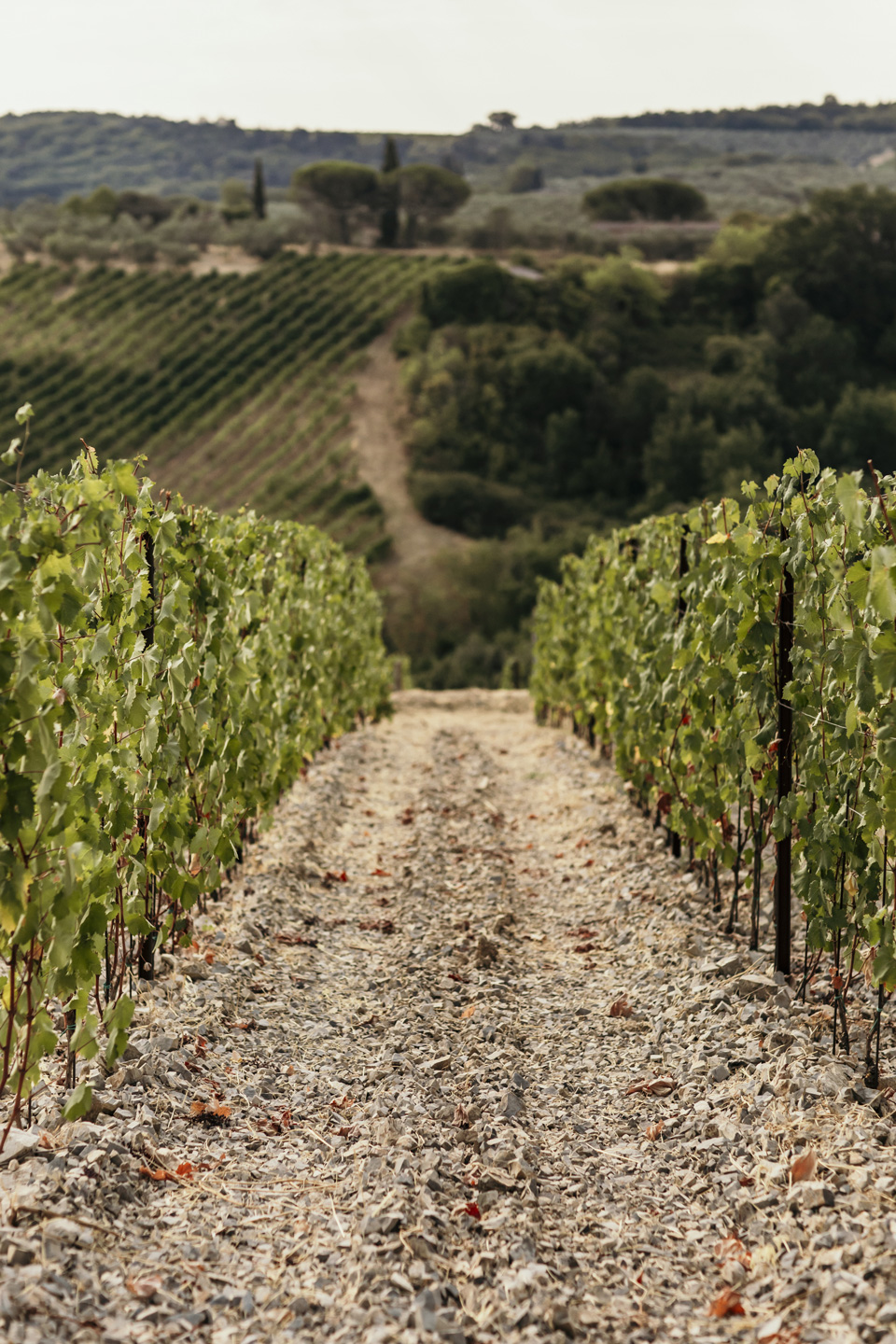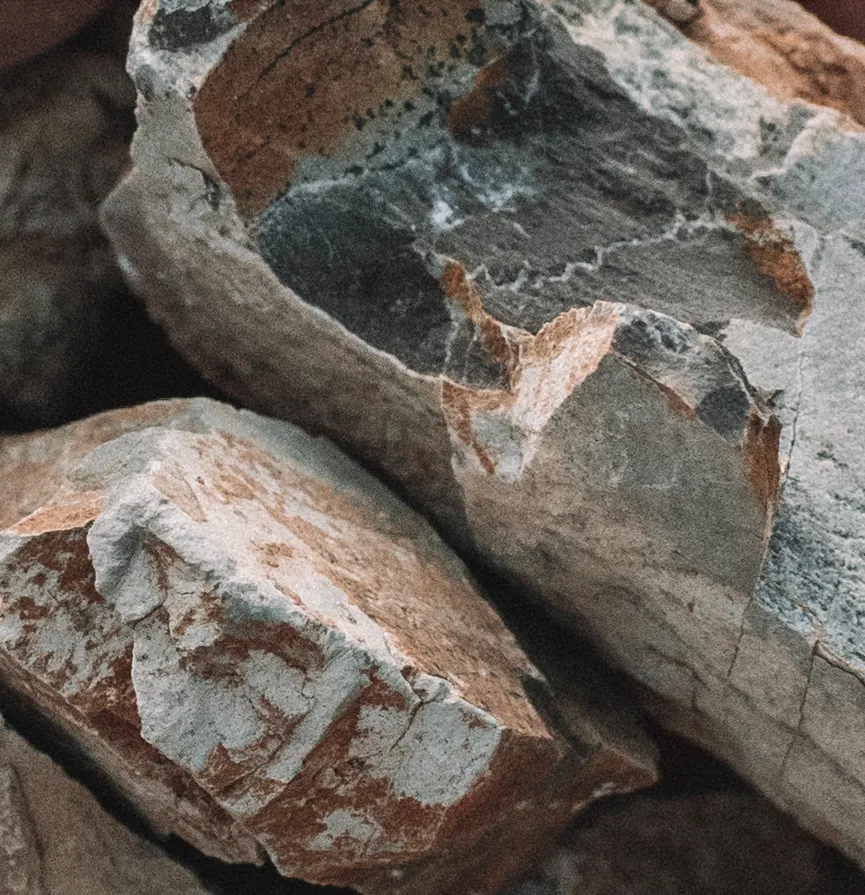 The soils of pliocenic origin are characterised by a skeleton with a strong presence of marlstone, representing the essence and uniqueness of the Chianti Classico DOCG terroir.
The marlstone and the Sangiovese vine are the unique combination that gives the wine a natural balance of structure, tannin and acidity. This soil type covers about 60 per cent of the entire vineyard area of the estate.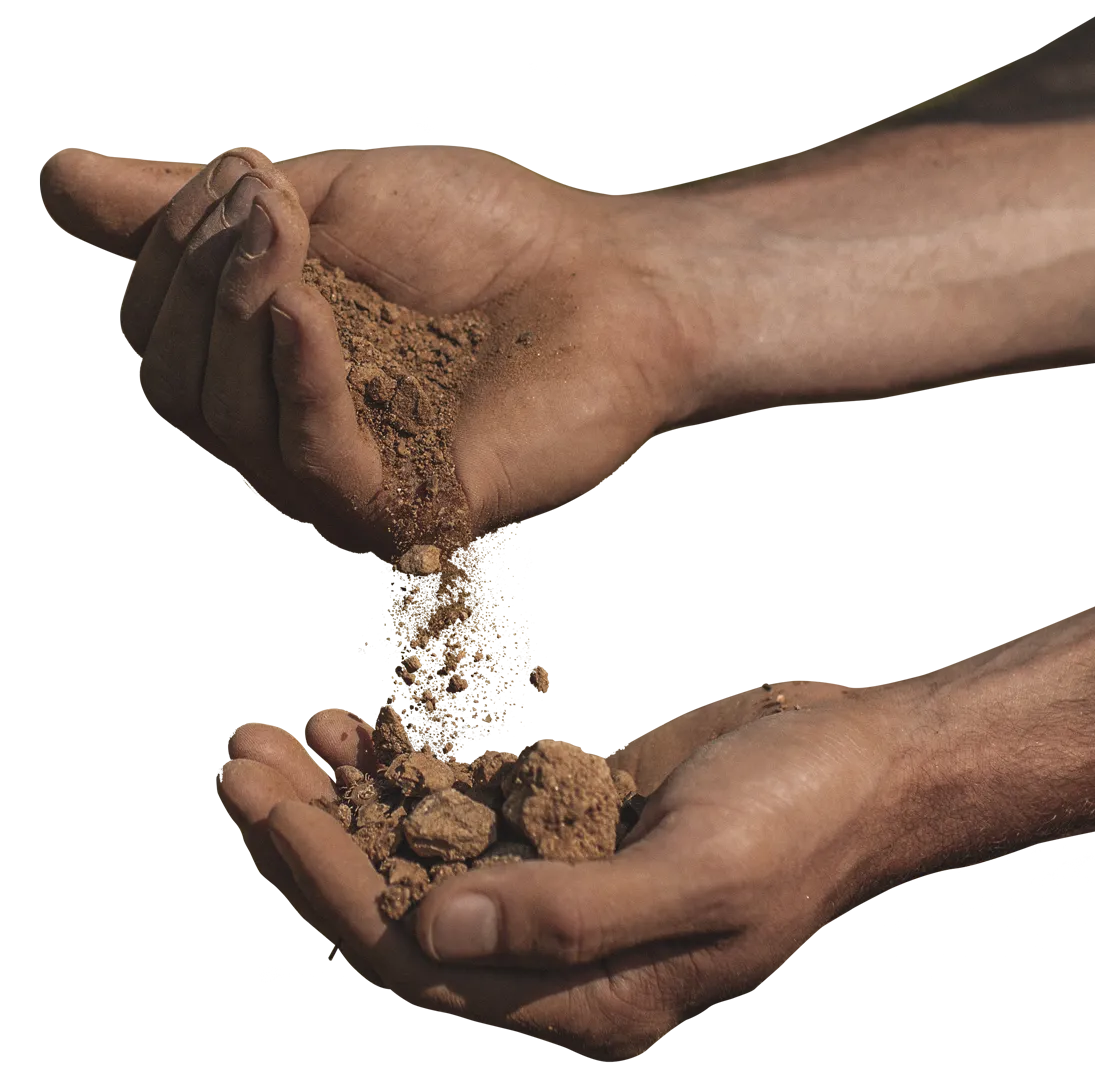 SANDS, ARGILLITES AND CALCAREOUS ROCK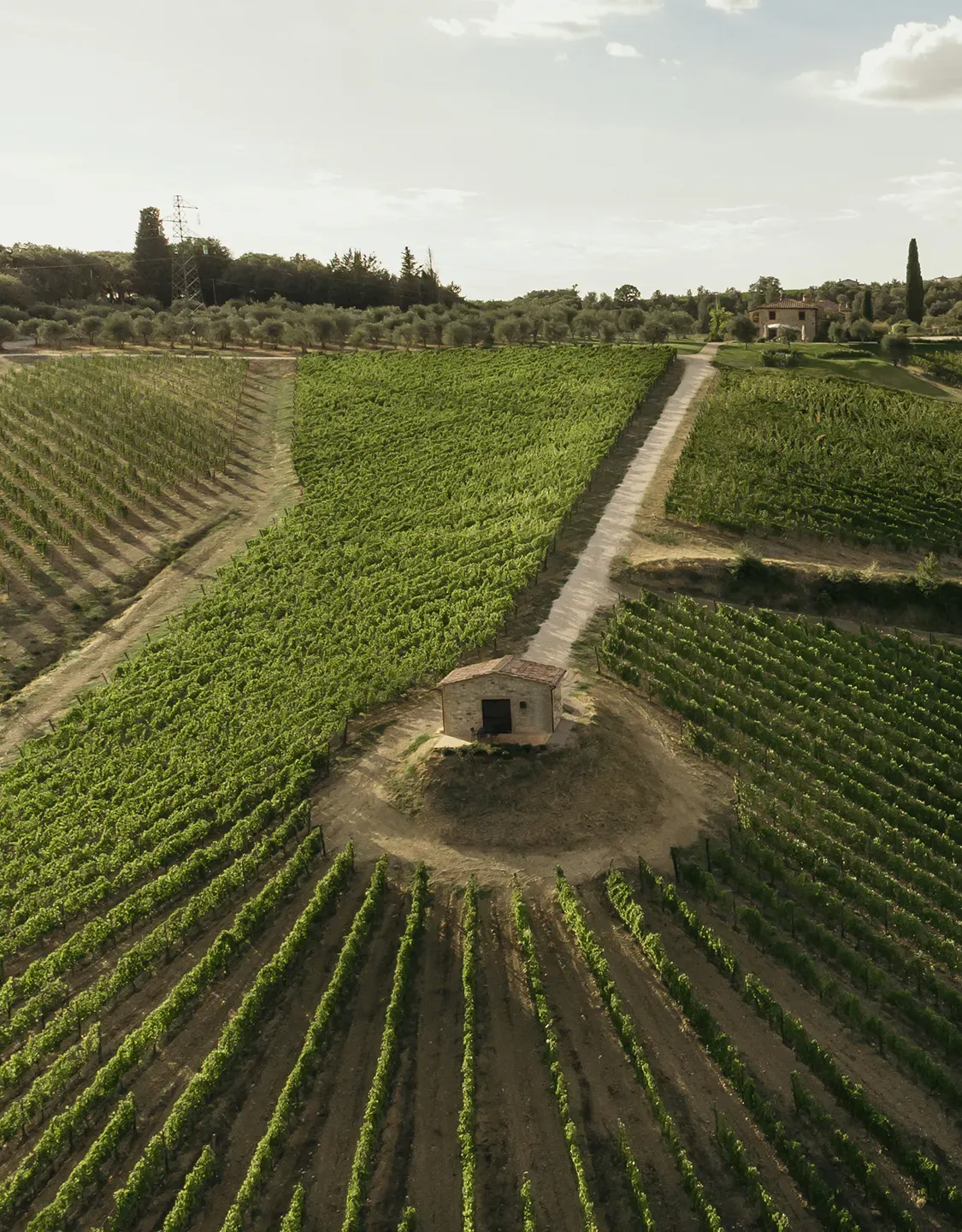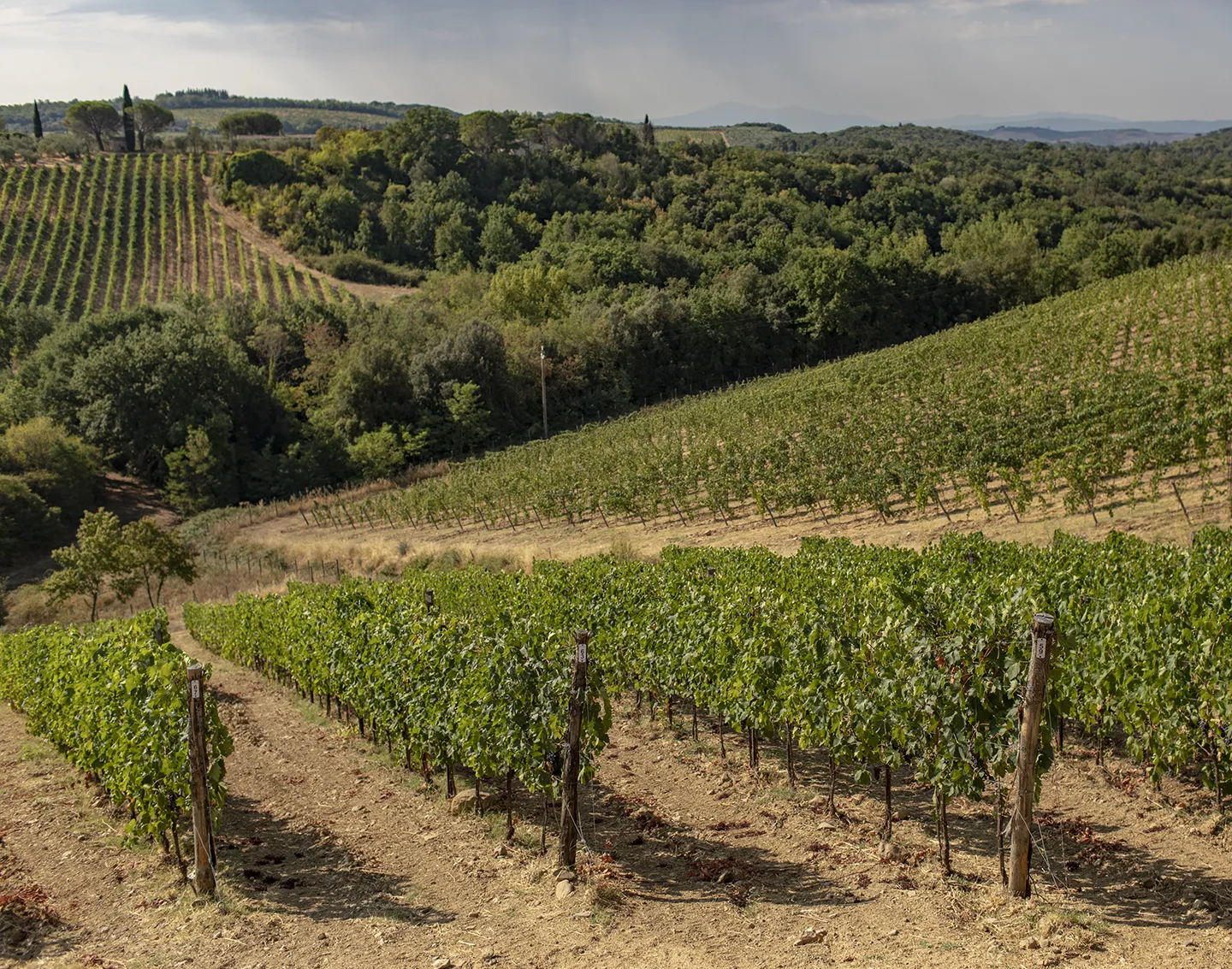 Another soil on the estate is of a sandy-clayey nature with the presence of calcareous rock.
The vines grown on these soils, with inclinations and orientation such as to naturally contain thinning of production per vine, are characterised by good drainage and high depth.
The plants growing on this particular type of soil express themselves with finesse and elegance in the wine's olfactory profile.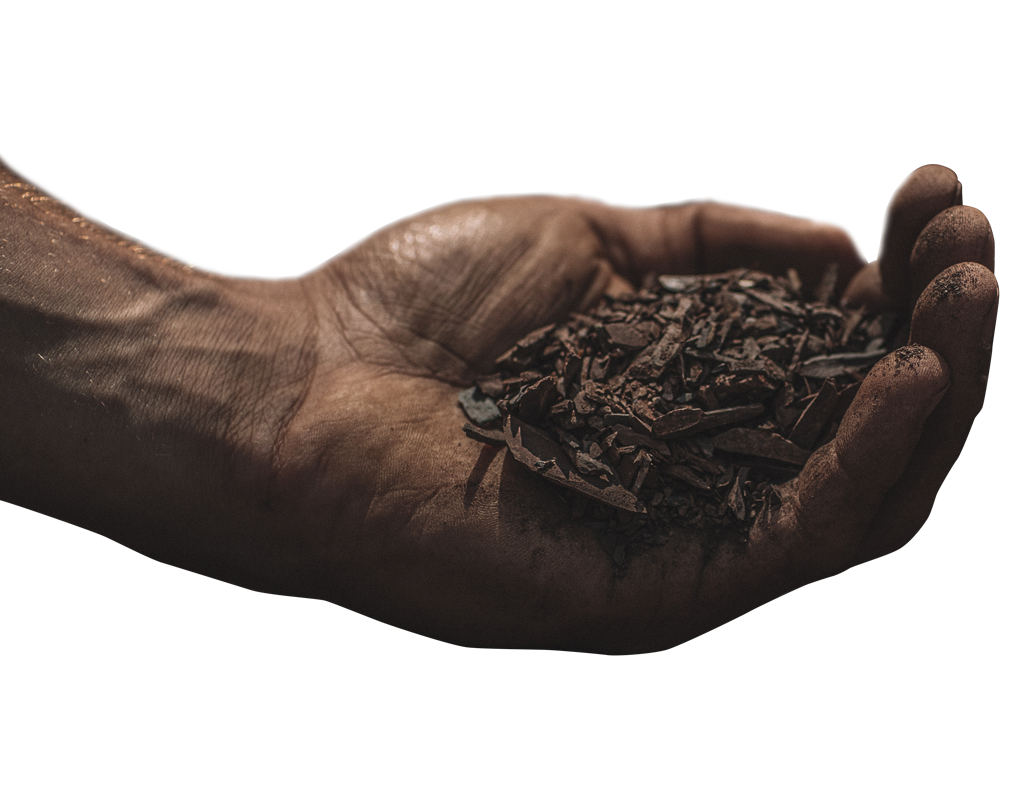 Red Marlstone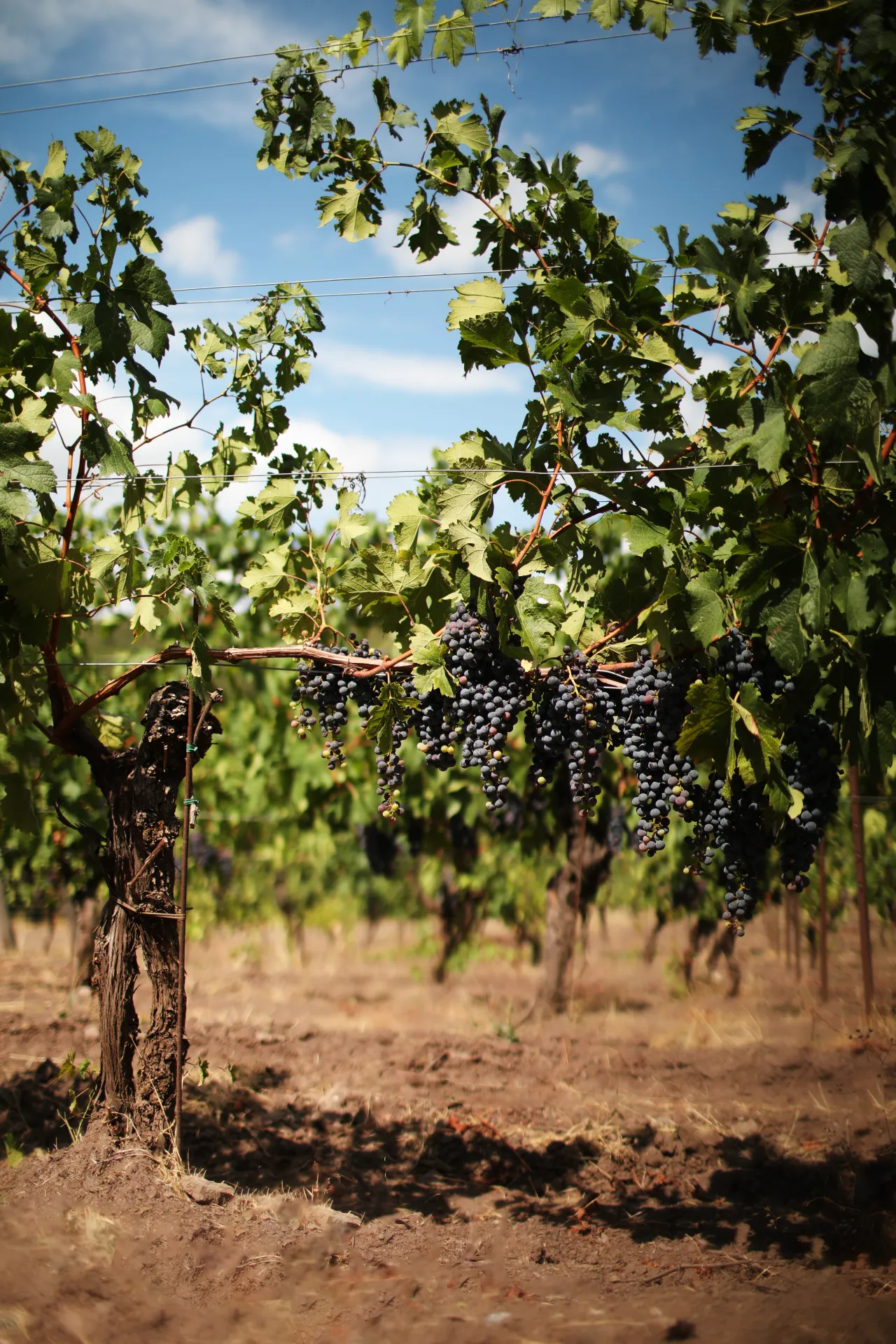 Approximately 3 hectares of soils are distinguished by the presence of 'red' marlstone, the result of geological evolution, defined by numerous mineral elements such as zinc, copper, manganese, and in particular iron, which determines its particular reddish brown colour.
The vineyards growing on this soil all face north-west, this combination creates sensations of exceptional sapidity in the wine.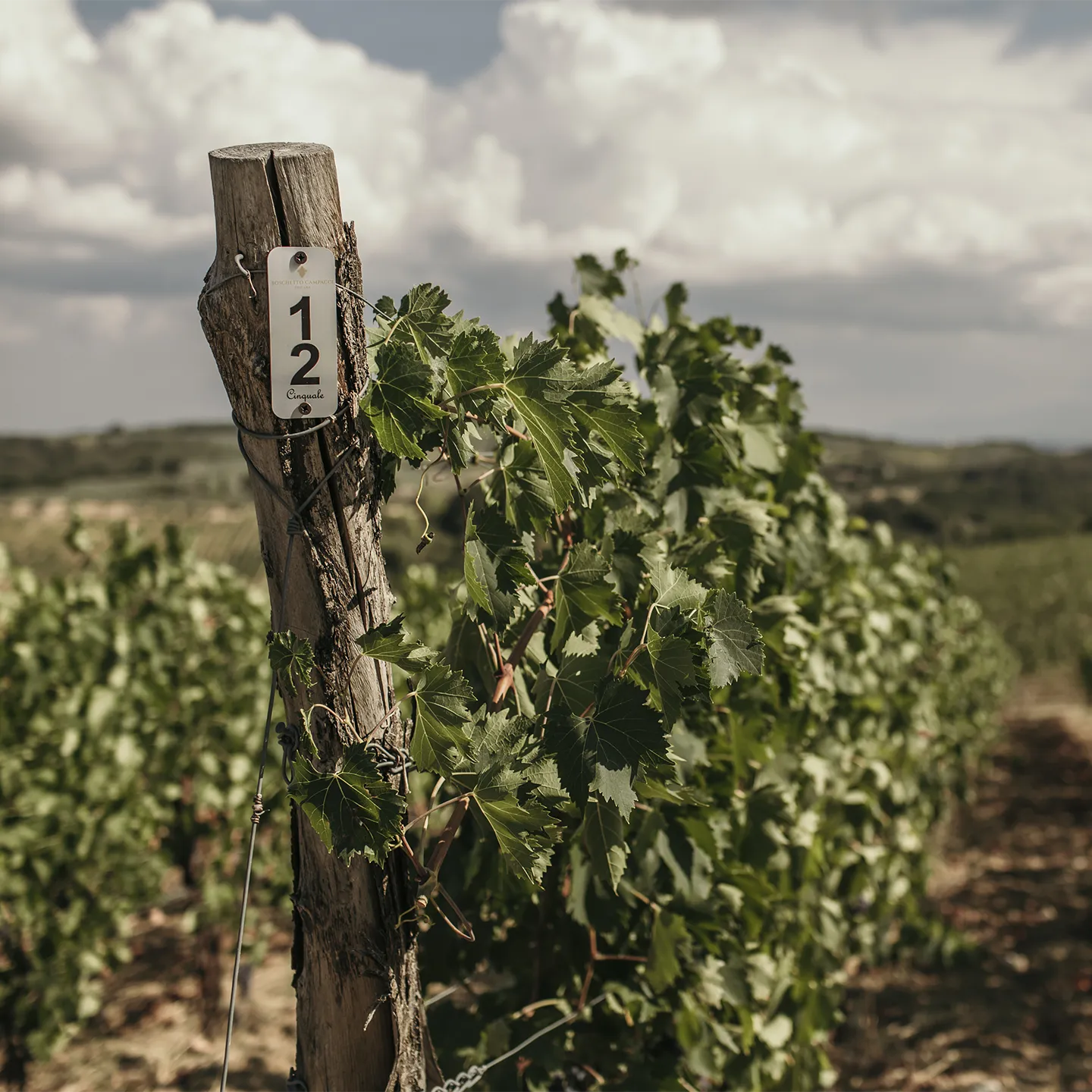 The agronomic management of Boschetto Campacci's land is carried out in a rigorous manner, applying state-of-the-art technology to ensure an intact, healthy and sustainable ecosystem.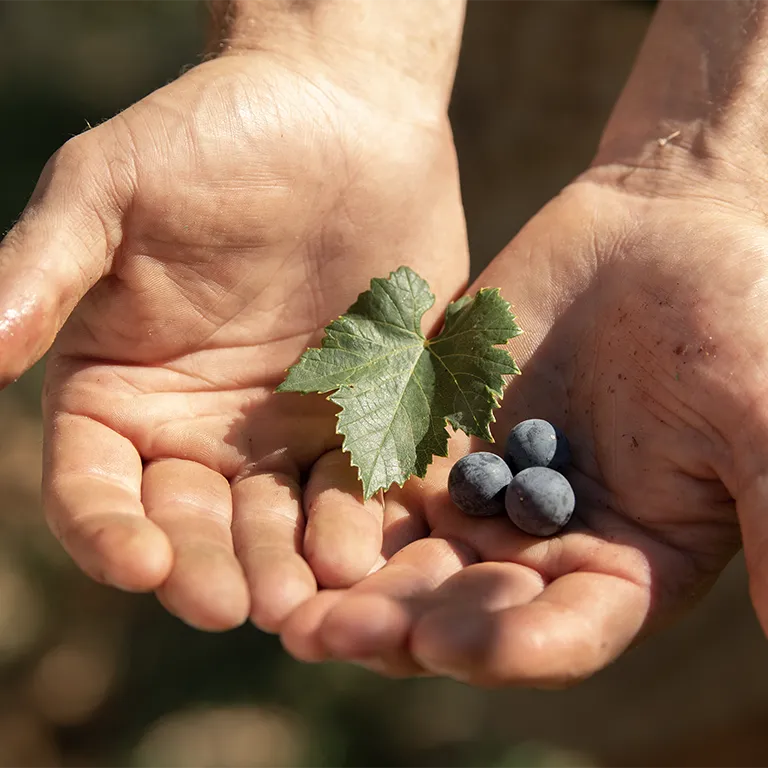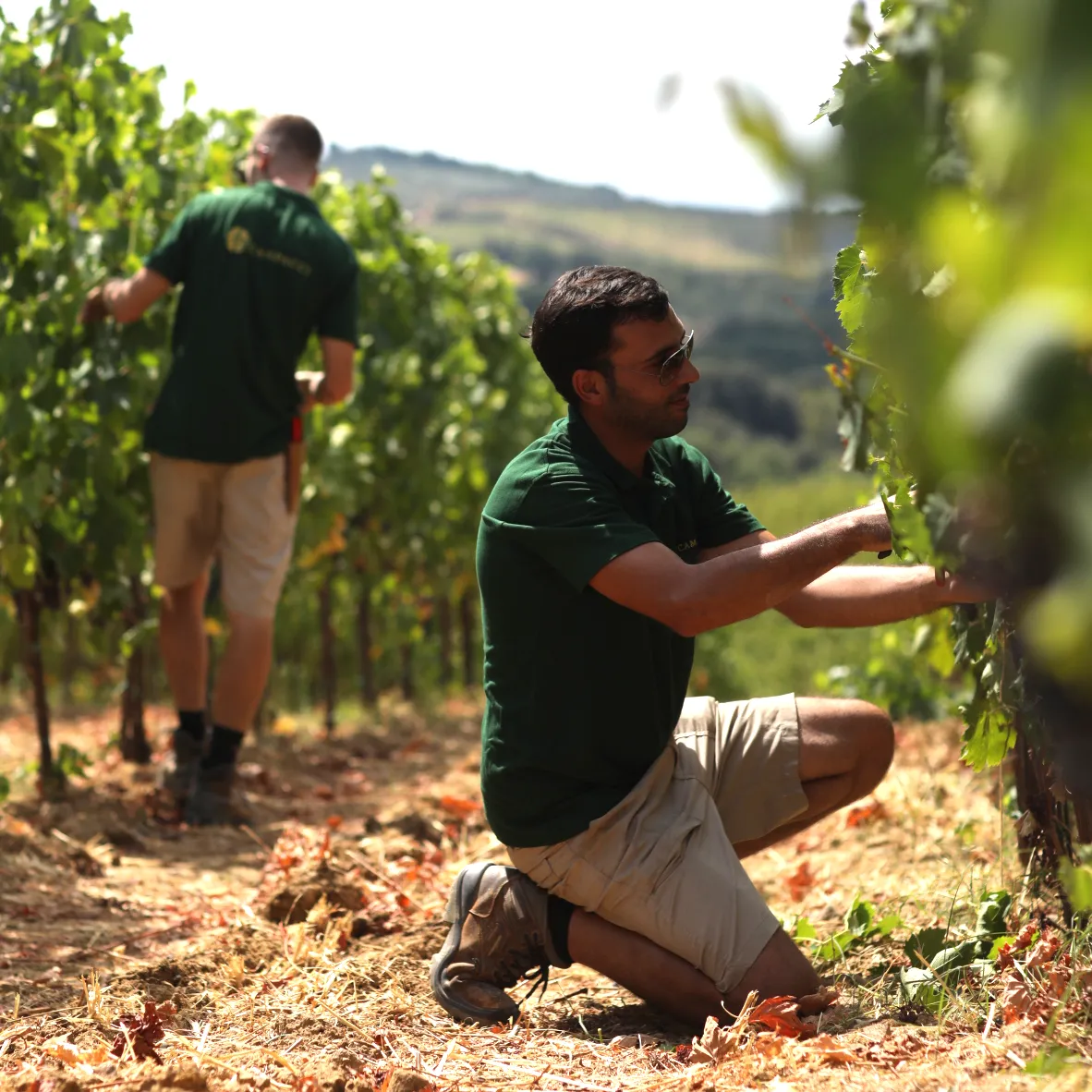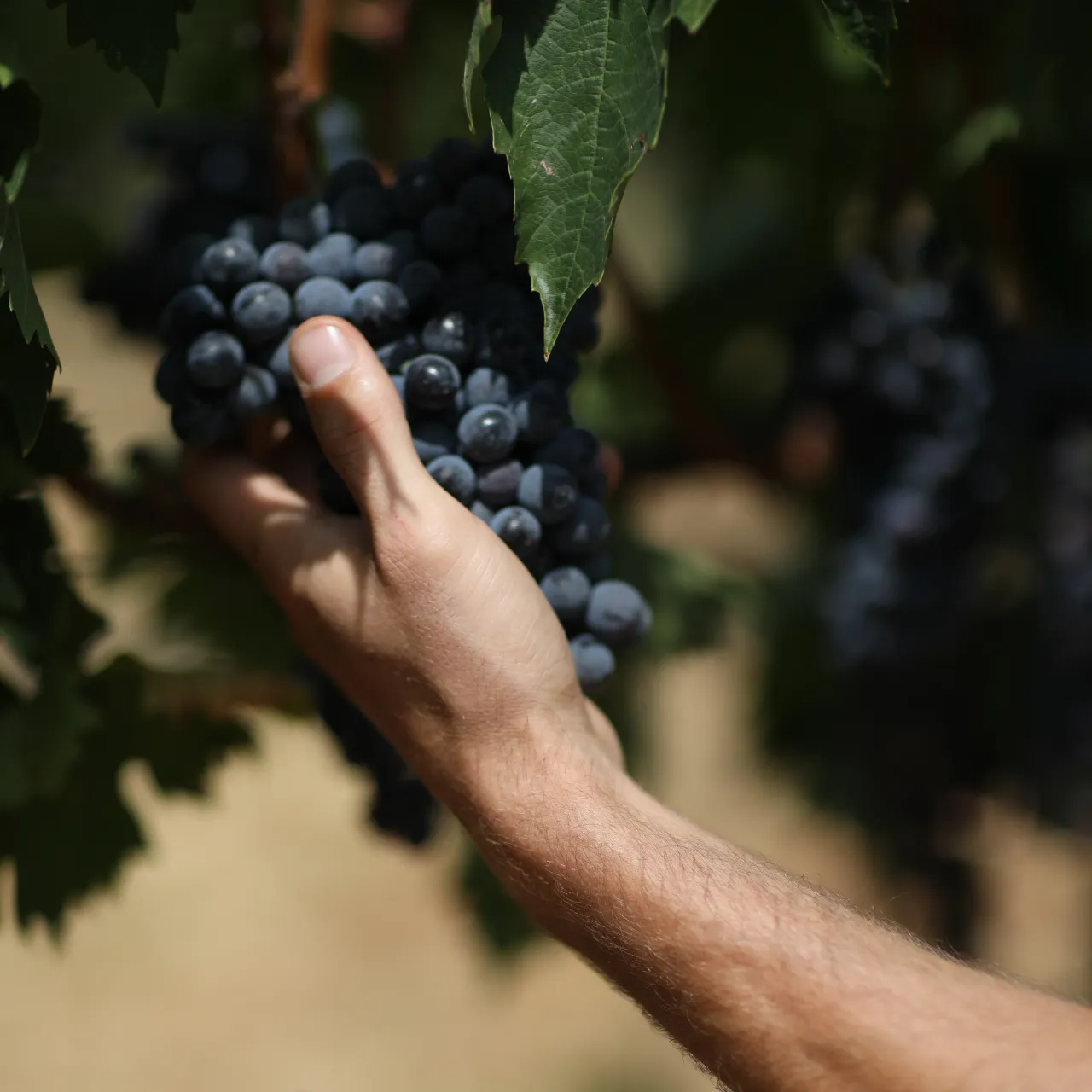 All operations, from pruning to harvesting, are performed manually in order to uniquely interpret the characteristics of each individual vineyard and to enhance its potential.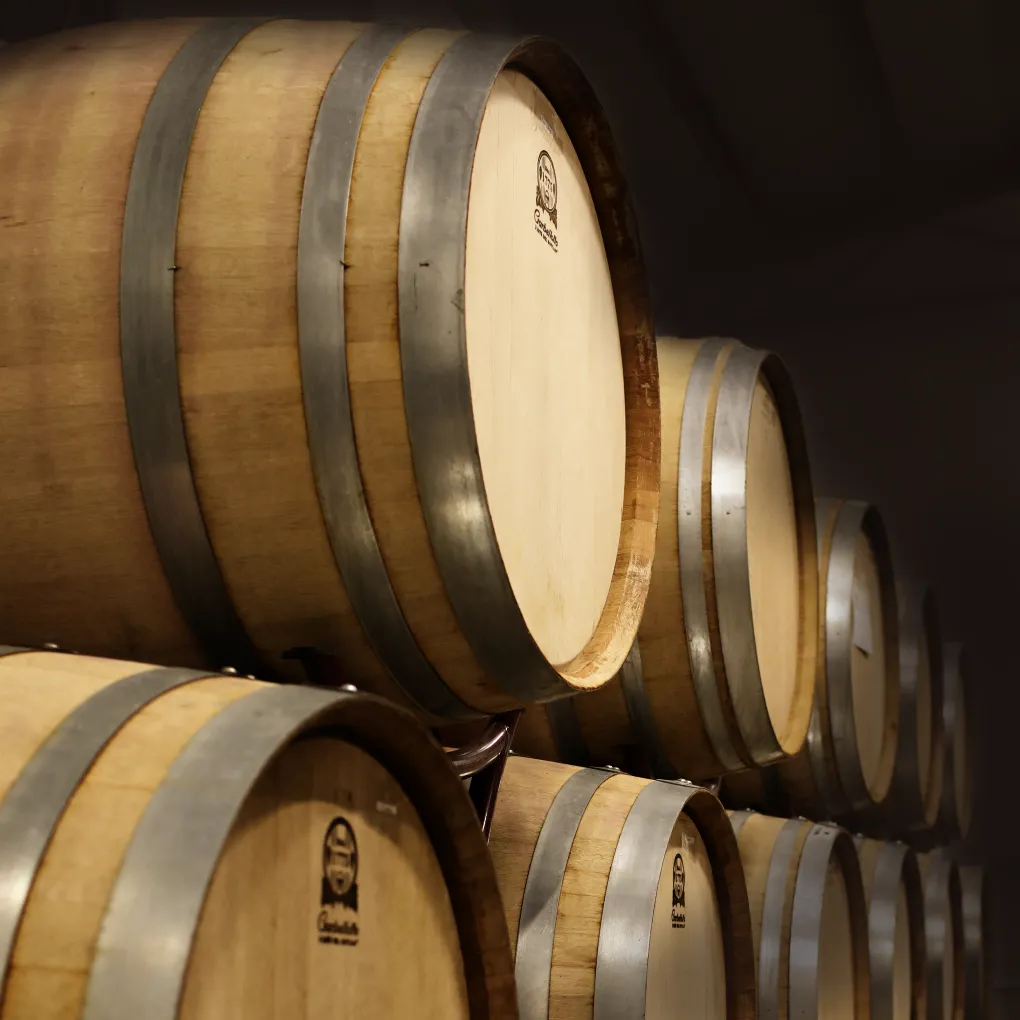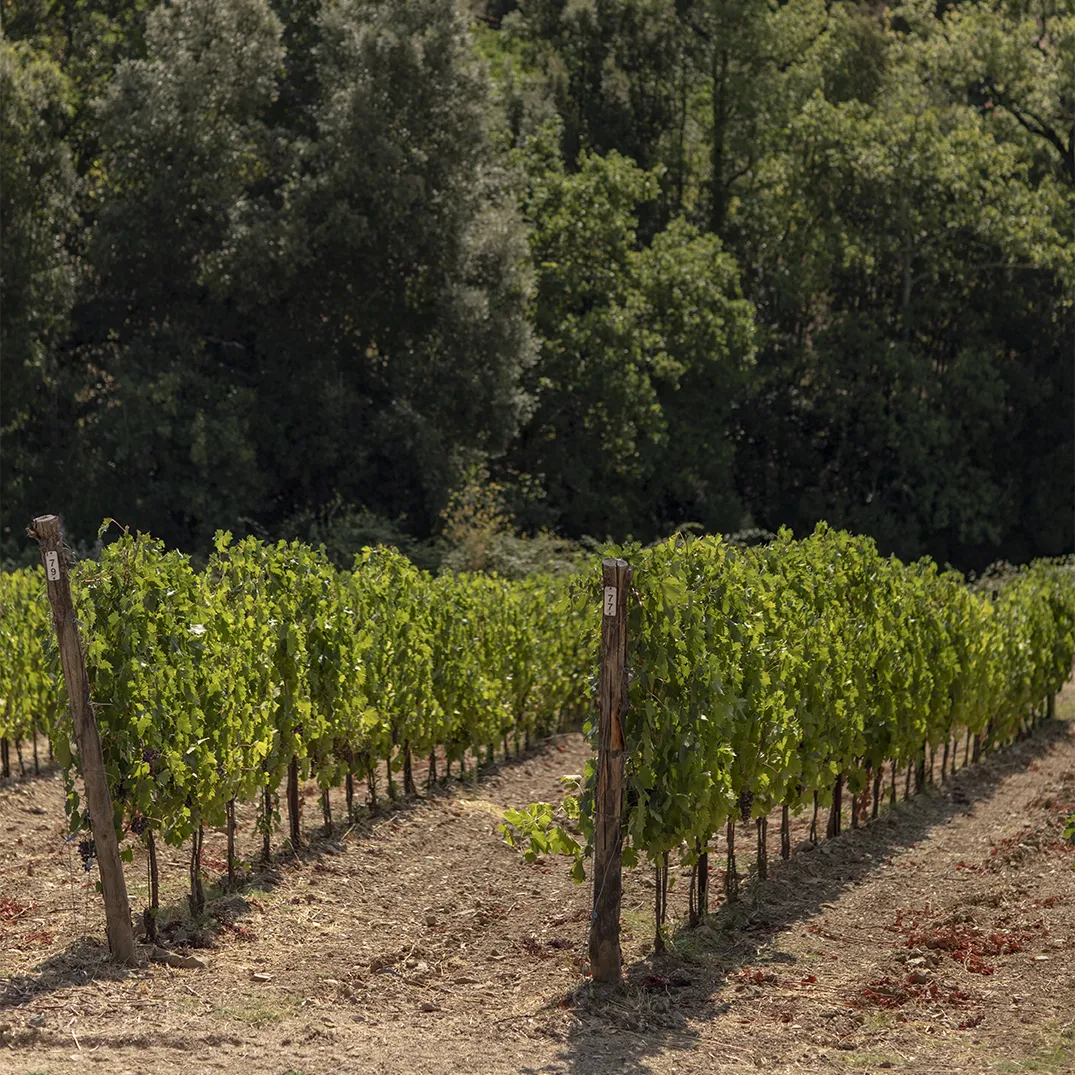 ALL THE CARE TAKEN MEANS THAT THERE IS AN EXTREMELY LIMITED PRODUCTION OF BOTTLES FOR EACH VINTAGE.